June 30th – July 2nd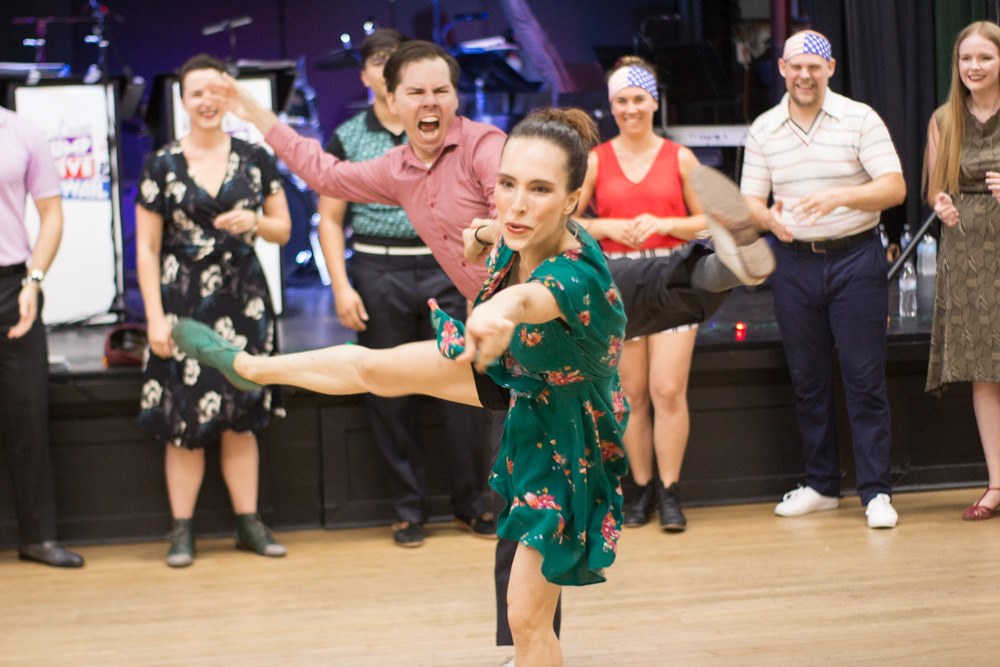 SWINGdepenDANCE has quickly become Arizona's HOTTEST workshop weekend! Every year there have been amazing instructors and this year is no exception!!
REGISTRATION IS NOW OPEN!! Click HERE to be taken to our SWINGdepenDANCE Store to buy your weekend pass!

We are pleased to announce that we are bringing in favorite local instructors from all over the South-West!
Mark Brunton, Jennifer Jeong, and Nick Peterson from Las Vegas, Nevada; Bandi and Silke Maietta-Hatch from Santa Fe, New Mexico; Cat and Adolfo from Los Angeles, California; Jonathan Lindsey from Phoenix, Arizona; and Paul Riding and Laura Evans from California will all be in Phoenix to show us the tricks of the trade, fancy footwork, and MUCH more!!
From BBQ/pool parties, Jitterbug Spirit, Dance Contests, and MORE, SWINGdepenDANCE leaves nothing to be desire!
Back again is our CASH prize for the Arizona Swing Dance Championship!! More information coming soon.